Here's What Our Members Say:
From our member comment line:
Audio Testimonials:
Mona, Tucson, AZ:

J. Harrison, Portland, OR:

R. Kiehne, San Leandro, CA:

J. Grey, Palm Springs, CA :

J. Reinheart, Ithaca, NY :

T. Bass, Phoenix, AZ :

L. Amato, Kings Park, NY :

From emails:
"We have a number of peculiar sayings here in Australia to express different feelings. One that I used when I read your response was "bloody ripper, mate" which in this case means that I was quite taken aback in regard your top notch service. I was able to enter the site and downloaded a couple of yourprograms [and] I spent a wonderful couple of hours listening to programs that I haven't heard for a number of decades.

I will be telling all my mates about this great old time radio site and I will continue to use it into the future.

Thank you very much for your prompt responses, your excellent service and your generosity." - P. Ellwood - Queensland, Australia

"Just to say how great your site is to all us fans of good radio, great value for money! Just get a spare hard drive, download and listen as and where you will via data or mp3 player. I watch very little TV these days just the sports so thanks a lot VRS!" - R. Bruce

"I love this site! I am an old-time radio fanatic. You have a great selection of shows, and the quality of the sound is also excellent. My money is already well invested." - P. Clerico

"Just wanted to send you a note to tell you how much I am enjoying your site. At less than $10.00 a month it is a great bargain. I usually listen to at least 2 shows a day (right now I am listening to "Suspense.)" Overall the sound quality is excellent, especially considering so many shows are more than 60 years old. Keep up the good work." - J. Karesh

"I've have been listening to OTR all summer and rarely turn on the TV. I hope that this site is never discontinued or I will be heartbroken. Vintage Radio provides quality entertainment and a step back in time right from the convenience of my sunporch. Thank you again so much." - L. Grubb

"Hello, just a quick note to say the site gets better every day! This is the best subscription I have, love it! Keep up the great work." - J. Samuel, Jupiter, FLA

"I'm really glad I found your site. I have an ipod and just about exhausted Itunes' OTR library. It was a bit tricky to figure out how to download to the Nano but I figured it out. I discovered OTR years ago...my husband is a horrific snorer and listening to the shows through earphones helps me NOT to concentrate on his snoring and wanting to hit him over the head with a cast iron skillet! I especially love the detectives and mystery shows. Great site!" - name withheld to protect husband

"Just wanted to drop you a thank you note for the site. After searching the free sites on the internet for radio shows I ended up with a paltry number of them. Subscribed here and I was blown away with how many you offer. I've already downloaded all of The Saint and The Shadow that I could... now I have to find other shows in a similar vein to fill my interest:)" - The Bard

"Folks! You have the coolest inventory. You have OTR shows I've been looking for for years (All Star Western Theatre, Batman on the Superman Show (?), Wild Bill Hickock, Mr. Moto, Smiley Burnette, That Hammer Guy (...there's a little kid in me that sqealing in unbashed delight...), Green Lama... I wasn't certain whether I could add more OTR Shows to a ipod shuffle but I'm dang gonna upgrade to a touch/60 or an 80 gb unit" - B. Caldwell

"We had a power outage in Atlanta last night for 10 hours. No TV. No lights. Just candles. So, I connected my iPod with all the programs I had downloaded from Vintage Radio Shows to a set of portable speakers and my wife and I listened to old radio shows for nearly five hours by candlelight. It was so totally reminiscent of my childhood (we did have lights back then, just no TV). It was delightful and very nostalgic." - B. Sanders

"This is a great site! I have been looking for a site with all of these shows for quite awhile and just happened to stumble upon this one and I am glad I did. I love the variety and the sheer quantity of shows you have available." - B. Leslie

"I was just telling my wife how happy I was to find your site. Although I'm 32, I started collecting and listening to old-time radio shows at 13 or so. The site is just amazing!" - M. Kratter

"Best money I have spent on the web. Love the site. You folks know how to serve your customers. You get my vote and I will recommend this site to my friends and family! Keep up the great work." - M. Brock-Farrington

"This is my first try at a subscription site and I feel very good about my decision to sign up. The site staff have been very friendly and attentive and I love all the shows. I've been downloading Yours Truly, Johnny Dollar all day (maybe too many) and the download speeds are incredible." - A. Gordon

"This is my first month, and I love the site! In the immortal words of Bob "Ho-ho-ho" Hope, "Thanks for the memories." - Mike in Abington, Va

"I had an issue and sent an email. I received a reply almost instantly. The issue was resolved before my next cup of coffee brewed." - G. Delisle, MA

"Your service is great and I have been enjoying all of the shows that I have downloaded. Thank you and keep it up." - E. Teichroew

"I love this site!!! It is an amazing source of entertainment as well as history. I am not of the generation that first listened to these programs, (I'm 29) but I love them... Thank you!" - C. Dalva
Add your comments
Share your opinion with us. Please add your comment.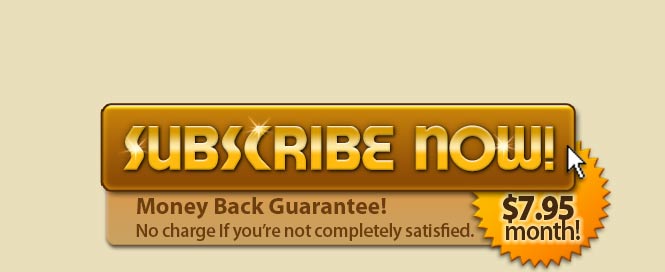 © Copyright 2023 Orion Internet Services